Sale
SALE

SALE

SALE
Deal Of The Day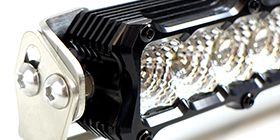 Heretic Studio is proud to offer a special deal every day of the week here on www.hereticstudio.com! Please check back here on our homepage every single day for the best deals on true USA made LED lighting products. Thanks for looking and check back daily to not miss anything special!
LED Art
Heretic Studio is a brand that was born with the idea that custom LED lighting could have a place in today's offroad marketplace. Every day we will showcase either a current LED offering with some unique and custom features or a throwback to something we have created for one of our thousands of customers. Check back to see if your light is featured here!
Off Road LED Light Bar & Accessories Designer & Manufacturer
Heretic Studio is an American based design and manufacturing firm specializing in high performance accessories for a variety of performance oriented industries. Heretic products include a line of American made lighting products that range from a running light to LED light bars for trucks, jeep, bike and offroad vehicles, UTV LED light bar. Other products include racing harnesses, billet off-road mirrors and other offroad safety accessories.
Check out for broader range of Polaris LED light bars single and double row at Heretic Studio. Get the exciting types of truck LED light bar or jeep led light bar for off-road night ride to get the stunning daylight effect. Let the audience observe the brightest illumination emitting from your sports vehicle with Heretic Studio's light accessory creations.
Check out our web store for more information on the items like offroad LED light bar, Polaris LED light bar and Jeep LED light bar, we design and manufacture Heretic street legal kit, LED lighting systems, RZR turbo kits, Rear view mirrors, flash lights and UTV accessories. We are positive you will find something you want!